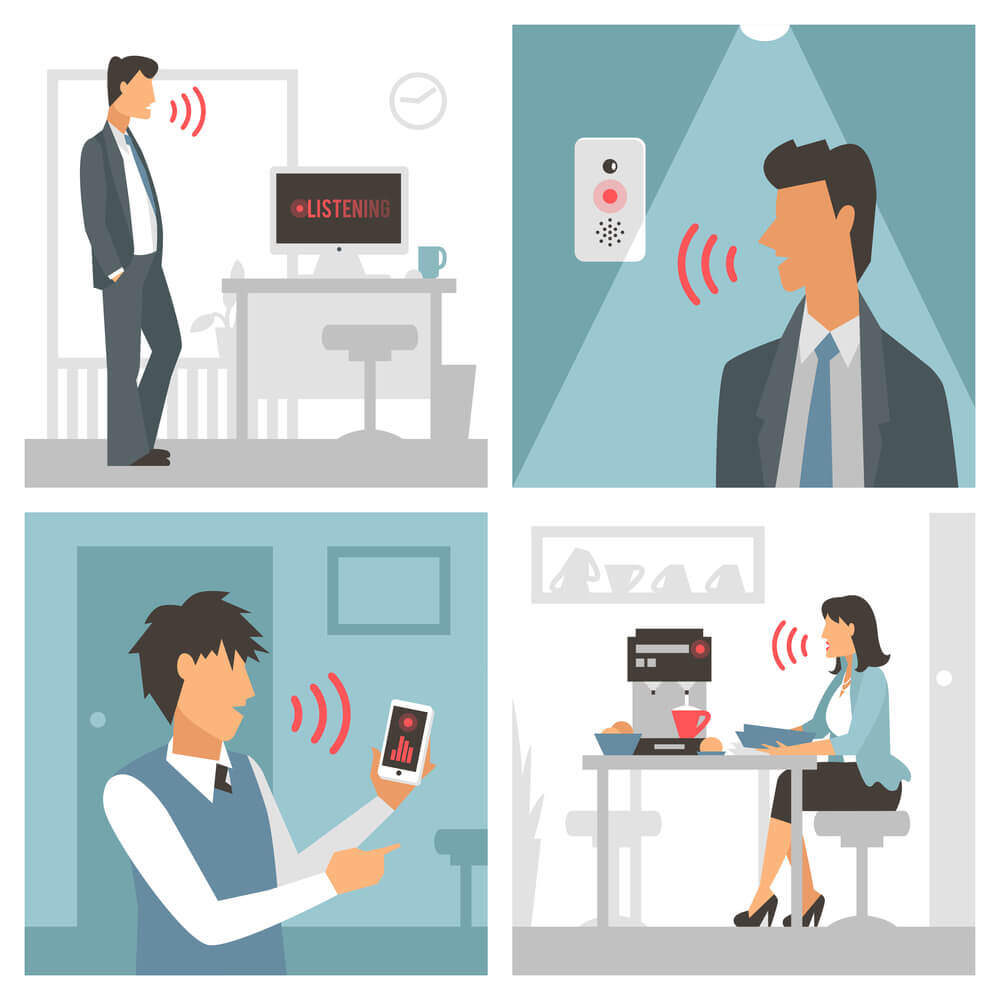 Smart home is a growing trend – in particular, voice control and smart speakers have seen a steady increase in popularity since they first went mainstream roughly six years ago. In fact, according to a recent study from FutureSource Consulting, who analyzed the purchase journey of consumers new to smart home devices (beginners with 1-2 devices), 43 percent had smart speakers. But if you're one of the growing number of people who own a smart speaker or voice-assistant enabled device, are you getting the most out of your tech??
When you connect your favorite smart speaker to the rest of your smart home network, you can control your smart home devices (like smart lighting, smart locks, smart thermostats, and more) with just the sound of your voice. Using voice commands to control your smart home network adds an extra level of comfort, convenience, and security to your home.
There are now dozens of devices leveraging voice assistants. If you haven't added a voice control device like Amazon Alexa or Google Home to your smart home network, you should consider adding one to your home tech roster. Voice control makes your smart home even smarter; you get full control and functionality over your devices, without ever having to lift a finger. There are lots of different ways you can use voice control in your smart home.
Here are five ways you can use voice control in your smart home:
1. Control your lights
Whether you're running out the door in the morning while you're late for work, trying to read a book at the kitchen table, or getting ready for movie night on the couch, sometimes you just can't (or don't want) to make it over to the various light switches and lamps around the house to adjust the lights. When you connect a voice control device to other smart home products, like those with Z-Wave, you don't have to. Before you close the door on your way out in the morning, just say, "Turn off all lights!" To see your book more clearly, say, "Turn up the lights to 80% brightness." And, if you want to get really fancy, you can program the smart lights in your living room to be a part of a "movie time" smart scene so that when you say, "It's movie time," they automatically dim to that perfect, movie-theater glow.
2. Adjust your thermostat
In a lot of houses, the thermostat isn't always in the most convenient location, which makes it annoying when you have to get up to adjust the thermostat on a chilly night. With a voice assistant device as a part of your smart home network, you can use voice control to adjust your thermostat from the comfort of your couch, by simply asking it to "Set the living room to 68 degrees," or asking it to switch to your favorite pre-programmed temperature setting.
3. Lock your doors
Adding voice control to your smart home doesn't just help you adjust your home's lighting and temperature—it can also help you to safeguard and fortify your home.
With a voice control device connected to a smart lock, you can unlock and lock your doors with just the sound of your voice.
About to go to sleep, but not sure if you remembered to lock the front door when you came home earlier? No need to get up. Instead use a voice command like, "Lock the front door." Better yet, create a "goodnight" scene that will make sure all the doors are locked, the lights turned off, the temperature set for a cool and comfortable night's sleep. Then you can enjoy peace of mind knowing that your house is secure—without running around the house and checking all the doors.
4. Arm your security system
You can make your voice control device work twice as hard to safeguard your home by linking it to your smart security system. This way, you can have the confidence that your home is secure, without the hassle of fumbling with an alarm system.
For example, when you're headed out the door in the morning, juggling a cup of coffee and your bag for work, the last thing you want to do is fumble to arm your security system. But when you add voice control to your smart home, you can just use a voice command like, "Arm my security system," so you can protect your home and still get out the door faster.
5. Operate your garage door opener
When you add voice control to your smart home, it truly is like you're gaining a personal assistant.
When you come home at the end of the day, you don't have to remember to close your garage door behind you – or wonder if the kids left it open. Instead, when you walk into your home, just ask your device to, "close the garage door." Or, if you're driving home with lots of grocery bags in the trunk, ask your voice assistant, which is increasingly included in new cars, to open the garage door so that you don't have to fumble with it when you arrive.
A smart home makes your life at home more comfortable, convenient, and secure, but adding voice control functionality adds additional convenience and accessibility that is both easy (and fun!) to use.
Do you want your house to have the best home automation system? Call Canny Electrics office in Melbourne at 1300 522 446 for more details and information.